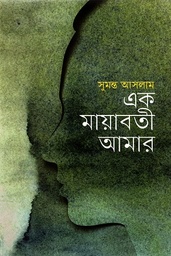 Selective Memory: Stories from my Life
৳ 

998.00

৳ 
848.30
৳ 

998.00
You Save :
৳ 
149.70
(15%)
Selective Memory: Stories from my Life
Non Fiction
Autobiography & Biography
Shobhaa Dé has been many things to many people: supermodel, celebrity journalist and best-selling author; friend, rival, colleague and confidante. In this engagingly candid memoir, a woman who has been a familiar face and name to millions (although few know her) finally reveals the true self behind the public persona. Insiders know that besides her commitment to work and the frantic pace of her life, Shobhaa Dé's first priority in life has always been her family. Here she writes poignantly of her early years, and of her relationship with her parents and siblings, her husband and her children. Shobha De's high voltage career "happened' in unexpected ways, starting with her unplanned entry as a teenager into the glamorous world of modeling, and moving on to her high-profile years as a magazine editor. In these avatars she keenly observed and astutely chronicled the new India"brash, affluent and ambitious. High-society hi-jinks, movie star follies, celebrity neurosis"none of these escaped her unsparing eye. And now she tells it all, just as it was, just as she saw it. In her inimitably forthright fashion, she writes of the choices she made, the decisions she took and the influences that shaped her. Written in a voice that is consistently confident and candid, Selective Memory: Stories From My Life is remarkable for the honesty with which it captures the essence of a fascinating woman who has become a legend in her own time. With more than 30 photographs.
1
---
This is a preview of the recently viewed products by the user.
Once the user has seen at least one product this snippet will be visible.
Recently viewed Products